Hands-free use of mobile telephone while driving in MA law takes affect in February 2020
By Soben Pin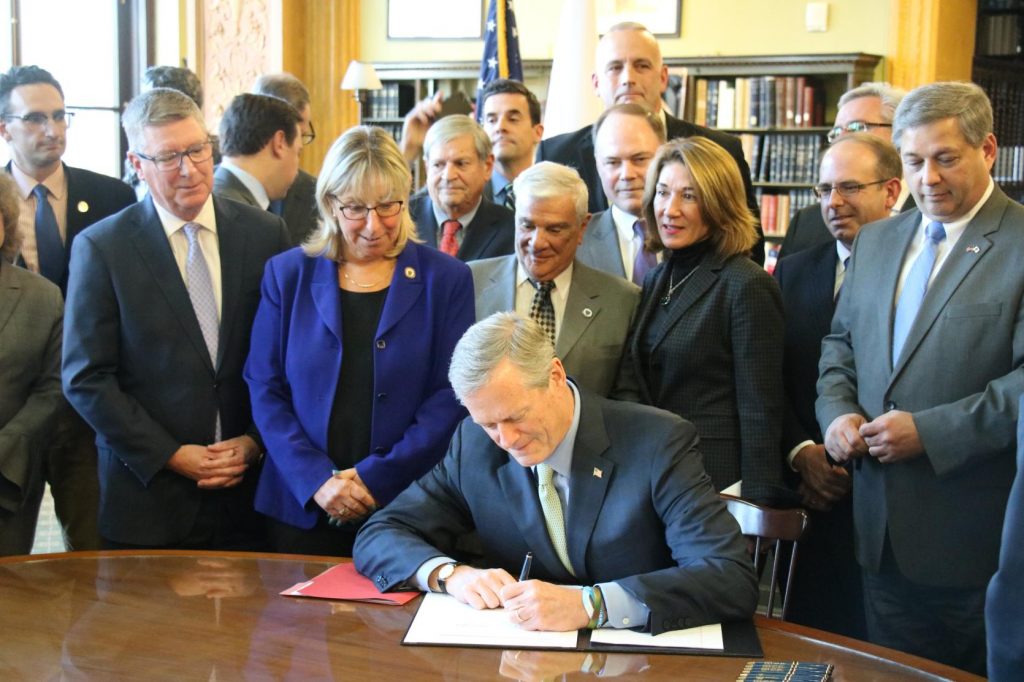 BOSTON, MA — Governor Charlie Baker signed legislation "An Act requiring the hands-free use of mobile telephones while driving" which entails drivers cannot make phone calls, read or view text, look at pictures or video, check email or surfing on the web while driving unless it is used in the hands-free mode, using advance technology such as bluetooth. The new law permits drivers to view on the device that is helping with the map navigation and the device must be mounted onto the appropriate location in the car. The new law also allows the usage of electronic devices in response to an emergency, such as for first responders it is necessary do to their jobs. Operators who are not in travel lanes and are parked also can use the mobile devices.
Violating this new hands-free law will be penalized $100 fine for the first offender, $250 fine for a second offense and $500 fine for a third and subsequent offense. Drivers who commit a second or a third offense are required to take classes on distracted driving prevention.
Governor Baker was joined at the signing ceremony by Lt. Governor Karyn Polito, state leaders, officials with the National Transportation Safety Board, and representatives from advocacy groups, including, the Vision Zero Coalition, Safe Roads Alliance, LiveableStreets Alliance, WalkBoston, MassBike and Boston Cyclists Union.
The hands-free law will be enforced in February 2020. Part of the new legislation, law enforcement officers who make traffic stops are also required to collect data for the Registry of Moto Vehicles including the age, race and gender of the individuals received a warning or citation and the information will be made available for public by the Secretary of Public Safety's office annually. The collection of data aims to promote transparency in law enforcements. The legislation also requires bias training program for any law enforcement entity which defines by analysis of the data to have engaged racial profiling during traffic stops.