Hun Sen Supports His Eldest Son as Next PM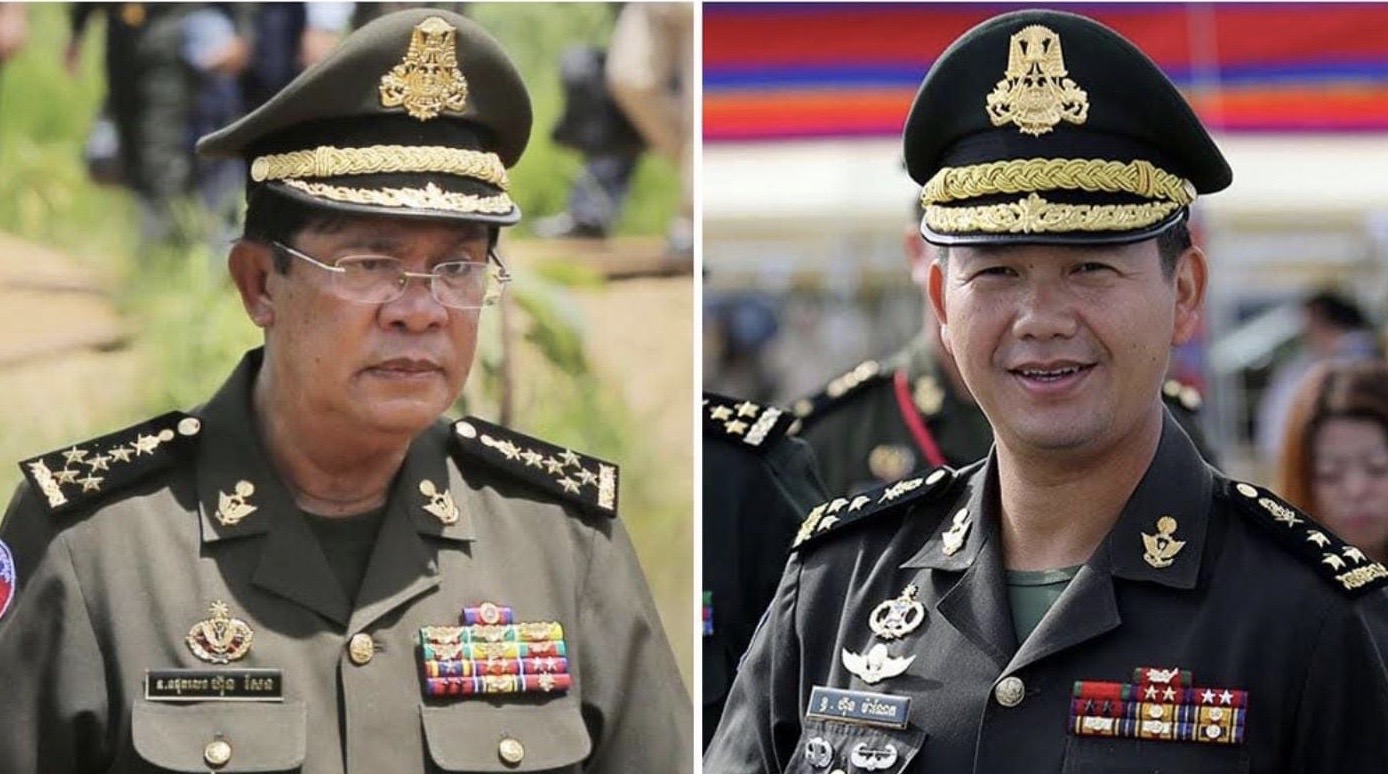 Phnom Penh — Cambodian prime minister and president of the Cambodian People's Party Hun Sen said last week on December 2 that, "I announce my full support for my son, Hun Manet, to be a candidate for the post of Prime Minister through elections". The 69 years old premier has been in power for 37 years, and further said as a father, training his children to become prime minister is not wrong.
Hun Manet, 44, is a three-star general and a Deputy Commander-in-Chief of the Royal Cambodian Armed Forces, and Commander of the Royal Cambodian Army since 2018. He went to West Point Academy and graduated in 1999.
The Central Committee of the Cambodian People's Party, the highest commander of the army, police, and civil servants, all issued letters supporting Hun Manet as the future prime minister candidate.
The public speculated that within the Cambodian People's Party, Deputy Prime Minister Sar Kheng may not agree to this power shift. Sar Kheng released a statement on his Facebook said "I always support the decision of the broad congress and elected congress of the Cambodian People's Party in picking Samdech Techo Hun Sen as prime minister for this term and following terms. For the selection of a prime minister candidate in the future, I'll also respect the decision of the Cambodian People's Party led by Samdech Techo as president."
Meanwhile, the nomination of Lt. Gen. Hun Manet who has risen to commander rank in the military has drawn public scrutiny. One political analyst Dr. Lao Mong Hay based in Hong Kong wrote on his Facebook that, "the regime of multi-party liberal democracy defined in the constitution could become a real military dynasty." He compared a similar circumstance found in Japanese history. In 1603, Shogun Ieyasu Tukugawa defeated all other armies, took control of the entire country and established the Shogunate, a military regime that ruled Japan until 1868. Shogun became the prime minister and commander-in-chief, took all power from the Emperor and ruled the country as a one man dictatorship. The samurai army swore allegiance to the Shogun. The descendants of Shogun became prime minister generation after generation.
"This transformation will be avoided" he wrote "if the Royal Cambodian Armed Forces becomes a non-political institution – apolitical institution – only fulfills its role and duty to protect the country's territorial integrity, not interfere with politics, and military officials do not join any party and engage in political activities like in many democratic countries in the world."
Since 2018, Cambodia has become a one party state after the main opposition Cambodian National Rescue Party (CNRP) was dissolved by the court ahead of the election. The ruling party has no viable opposition in the 2023 election beside the CNRP which has been outlawed with 55 elected members of the parliament and 5,000 commune councilors illegally dissolved.