Lowell Folkfest: One of America's Largest Free Music Festivals is Set for July 28-30
Lowell Folk Festival, one of the longest running free folk festivals in the country, announced the first nine performers coming to the mill city for 3 days of music, dance, crafts, food, and family fun Friday, July 28th through Sunday, July 30th.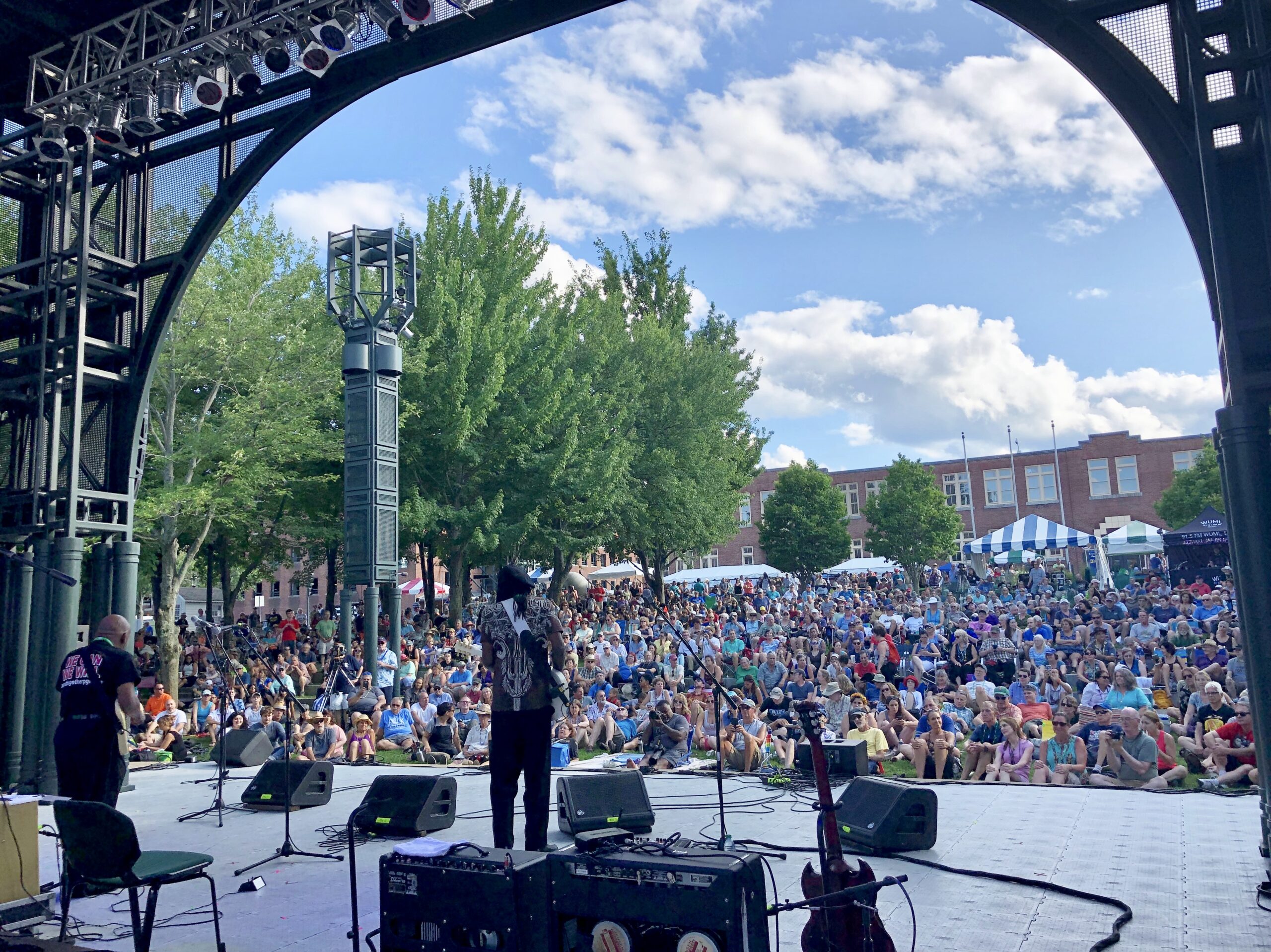 "The National Council for the Traditional Arts brought the National Folk Festival to Lowell in 1987 and has been a part of this magical weekend ever since," said Madeleine Remez, Senior Associate Director of the National Council for the Traditional Arts. "We're looking forward to presenting an amazing roster of artists, which will include Chicago blues powerhouse Melody Angel, Irish supergroup Trian, griot and kora master Sona Jobarteh, and rockabilly great Chuck Mead."
"We've also got the dynamic and rousing Haitian mizik rasin of Lakou Mizik, the hot jazz and western swing of Hot Club of Cowtown, and the exciting tap of Jason Samuels Smithon the schedule," Remez continued."The Zuni Olla Maidens will perform dance and song from the Zuni Pueblo in New Mexico, and bluegrass band Springfield Exit will share their gorgeous vocals and harmonies. The festival will also feature Portuguese fado, Greek music, Cajun, and funk, as well as music from Afghanistan and Ukraine—and much more."
"We look with great anticipation to this year's Lowell Folk Festival," said Arthur Sutcliffe, Chairman of the Lowell Festival Foundation. "We are thrilled to welcome a new partner, the Greater Lowell Community Foundation, and our new festival coordinator Lee Viliesis. We have a number of new things in the works for this year, so we hope you will join us."
The Festival, which attracts nearly 150,000 attendees annually, is more than a performing arts event.The Folk Craft Area will focus on the role apprenticeships are playing in the continuing vitality of traditions from Chinese paper cutting, western bootmaking, hand-lettered signs and decorative painting, Dominican carnival traditions, wooden ship's steering wheels, and more.
Foods from Around the World will enable Festival goers to savor the many tastes of the diverse cuisines offered by non-profit organizations. The tempting aromas of a wide variety of foods from all corners of the globe, promise a culinary and cultural experience., promise a culinary and cultural experience. Local non-profit organizations come together to prepare and sell the foods of their heritage, with proceeds to benefit those organizations.
More details about the festival, including additional artists and schedules, will be announced in the coming weeks. Visit https://lowellfolkfestival.org/ or https://www.facebook.com/LowellFolkFestival to stay posted on all future updates for the 36th Lowell Folk Festival 2023.