MILL CITY GROWS: BRINGING FRESH, LOCALLY GROWN FOOD TO THOUSANDS IN THE CITY OF LOWELL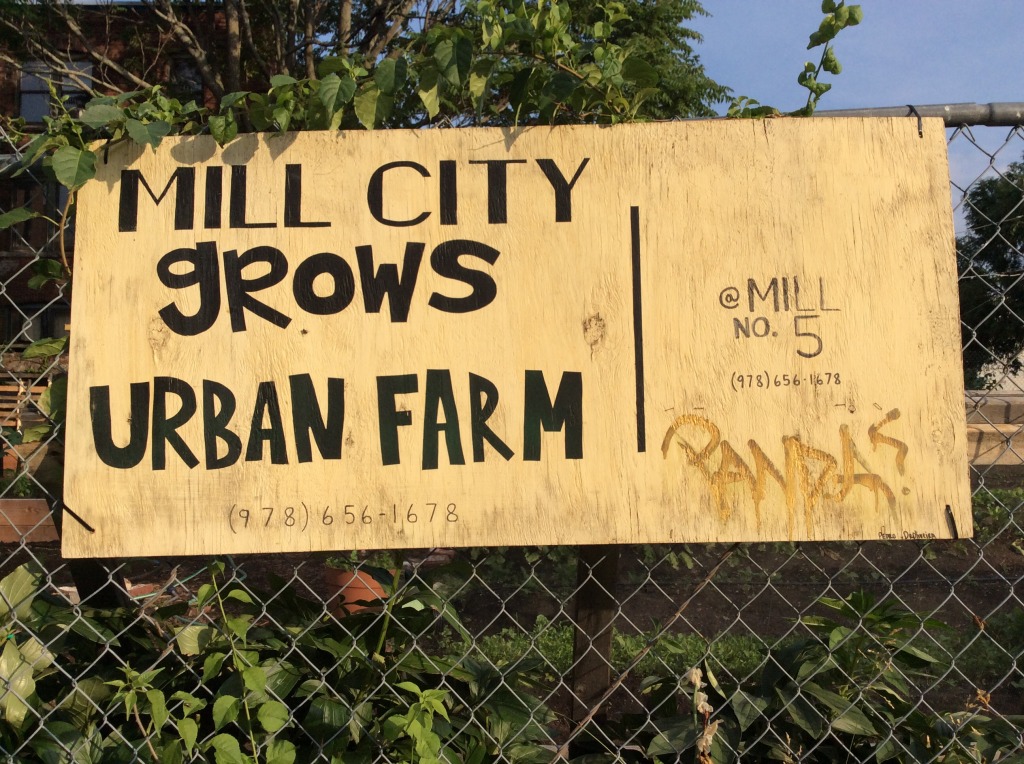 (LOWELL, MA) – Founded in 2011 by Lowell residents Lydia Sisson and Francey Slater, Mill City Grows (MCG) fosters food justice in the city of Lowell by creating urban food production, educational programming, and giving residents more access to healthy, nutritional food via its Community Garden Program. This year is an exciting year for the organization as it celebrates five years of service to the community. In the spring of 2016, MCG expanded their number of community gardens with the construction of their fifth community garden – Eagle Park Community Garden — in Centralville. This newest garden increases the total of community garden beds in the city to over 160, all of which support over 500 individuals who are now able to grow their own food and bring nutritious meals home to their families. Over 36 new garden leaders were trained this past winter through MCG's Garden Coordinator Institute and over 200 gardeners are expected to participate in the Gardener Training Program throughout the growing season.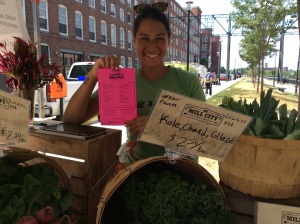 In addition to their Community Garden Program, Mill City Grows produces food on two Urban Farm sites in Lowell, both of which have seen an increase in food production. Their largest urban farm recently increased by over 1.5 acres – this increase in production means an equal rise in the number of locations visited by the organization's newly renovated Mobile Market. Literally a "market on wheels," the Mobile Market brings locally grown produce and specialty foods to nine different locations throughout Lowell every week, including the Lowell Farmers' Market at JFK Plaza (Fridays), Lowell Community Health Center (Wednesdays), and the Farm Market at Mill No. 5 (Sundays). All Mobile Market sites accept cash for payment, as well as EBT/SNAP, WIC and Senior Farmers Market Coupons, and credit cards. They provide a 50% discount to customers purchasing with SNAP, WIC and Senior Farmers Market Coupons at all of our locations except the Lowell Farmers Market.
In addition to food production and access, Mill City Grows specializes in educating youth and families on healthy eating. Its Youth Food Justice Program utilizes MCG's larger urban farm space as a classroom, bringing hands-on garden and nutrition curriculum to over 200 students during the summer. Another avenue for youth education is MCG's School-Based Programs, which included the creation and construction of student gardens at twelve local schools. This program brings healthy food access and education to thousands of students across the city, which in turn educates families to all the fun and benefits of "eating what you grow." Mill City Grows' partnership with FoodCorps also provides hands-on garden and nutrition education in twelve Lowell Public Schools, reaching thousands of elementary, middle, and high school students.
Volunteerism is at the heart of Mill City Grows' capacity to continue to flourish. The organization invites individuals and groups to apply to become volunteers at their Urban Farms to help plant, tend, and harvest the crops. Volunteers are also welcomed at all Community Garden Builds, which are one of the key ways to see the organization in action.
With a mission to improve physical health, economic independence and environmental sustainability in the City of Lowell, it's no wonder that Mill City Grows is one of the city's most notable and successful non-profits. For complete details on MCG's mission, contributions to the community, and how you can get involved, please visit www.millcitygrows.org or call 978-455-2620.