A Cambodian-American became a rural Georgia Judge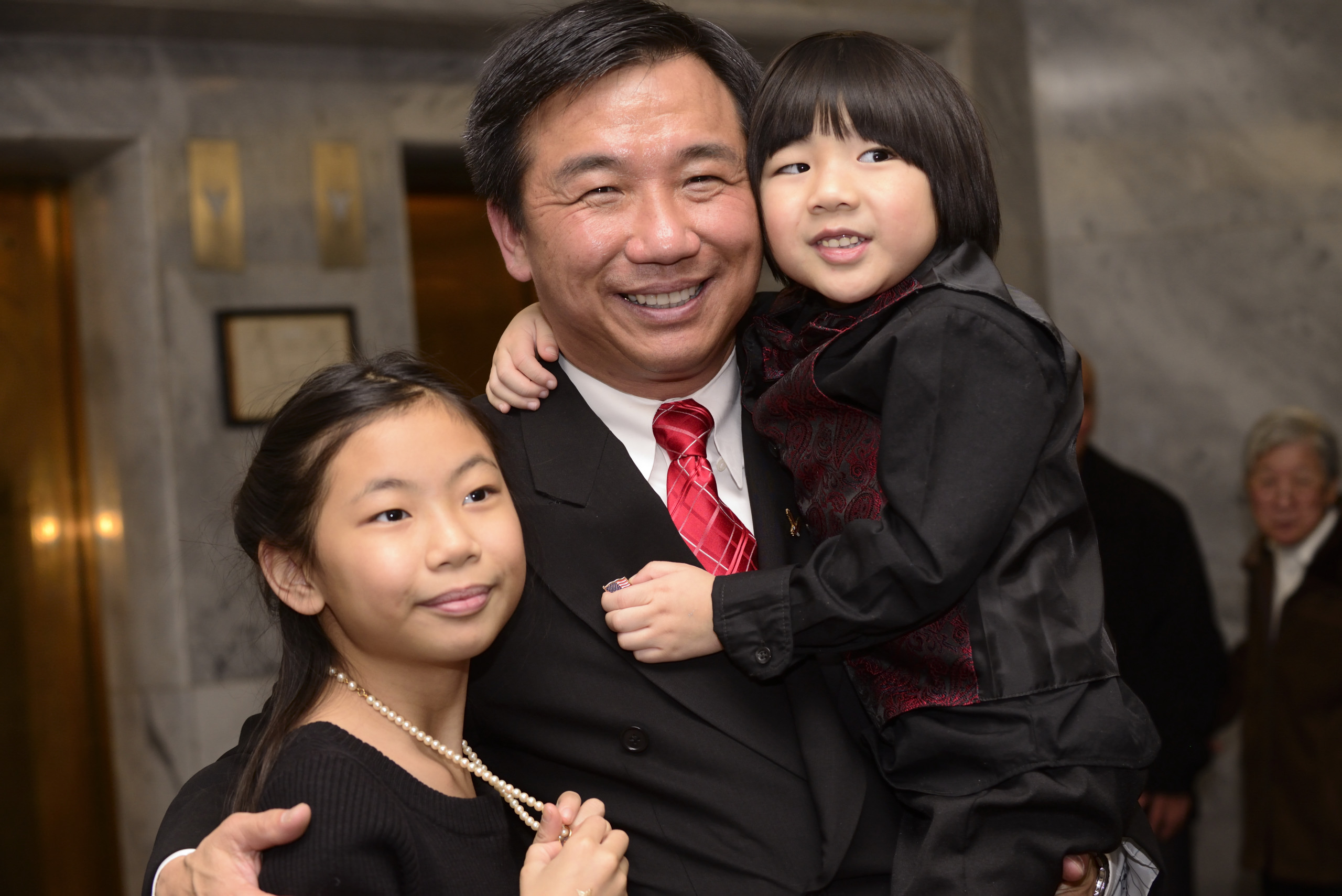 January 15th, 2015 — Meng Lim of Tallapoosa became the first Cambodian-American elected Superior Court Judge in west Georgia. Judge Lim was born in Cambodia shortly before Khmer Rouge broke in 1975.  He was forced into child labor camp and worked in rice field until the liberation in 1979. Meng Lim was reunited with his mother and father, one of his older brothers; Lymeng Lim, an older sister; Siv Lang Chang, and they walked over to Thailand refugee camp. In 1981, a Jewish organization sponsored the family to College Park in Fulton County, but he grew up in Haralson County near Alabama border.His father, Se Lim, was a school principle and his mother Anh Lim was a teacher which made them the targets for extermination for being the intellectuals. "My parents would not teach us how to speak any Khmer, or discuss about which part of Cambodia they came from or how the war happened" Judge Lim said during phone interview with KhmerPost USA. "It was just very difficult for my parents, my dad who was most affected by the death of my oldest brother, he just wouldn't discuss about it" he added.
At age 9th, Meng Lim had never attended a day in classroom. He got into fight on his first day in school, source says. However, he excelled very well in high school and earned a scholarship to Emory University where he studied history and earned another scholarship to Mercer Law School and graduated in 1998.
After graduation, Meng Lim worked for several Haralson County judges as a clerk for a year before he was hired by the law firm of House speaker Tom Murphy where he worked for another year. It was only a natural progression that Meng Lim then became the Haralson County Attorney where he has served in the last 10 years prior to his campaign running for the Superior Court Judge's seat.
On July 22nd, 2014 runoff election – the Haralson County attorney had an impressive win of 62% of the votes, where Asian voters consisted of .3%, against Chuck Morris, a juvenile court judge of Polk County.
Judge Meng Lim is the father of two children Elizabeth, 10 and Nicholas, 5. He marked the first Cambodian American ever elected Superior Court Judge, not only in the State of Georgia but in the United States. "The main thing is trying to be appreciative of the freedom of this country gave us, remember where we came from and always try to do the right things, and try to be helpful to others who surround you and to give back to the community when you can" said Judge Lim as we closed the interview.