After fire tragedy at Branch Street, Lowell raised money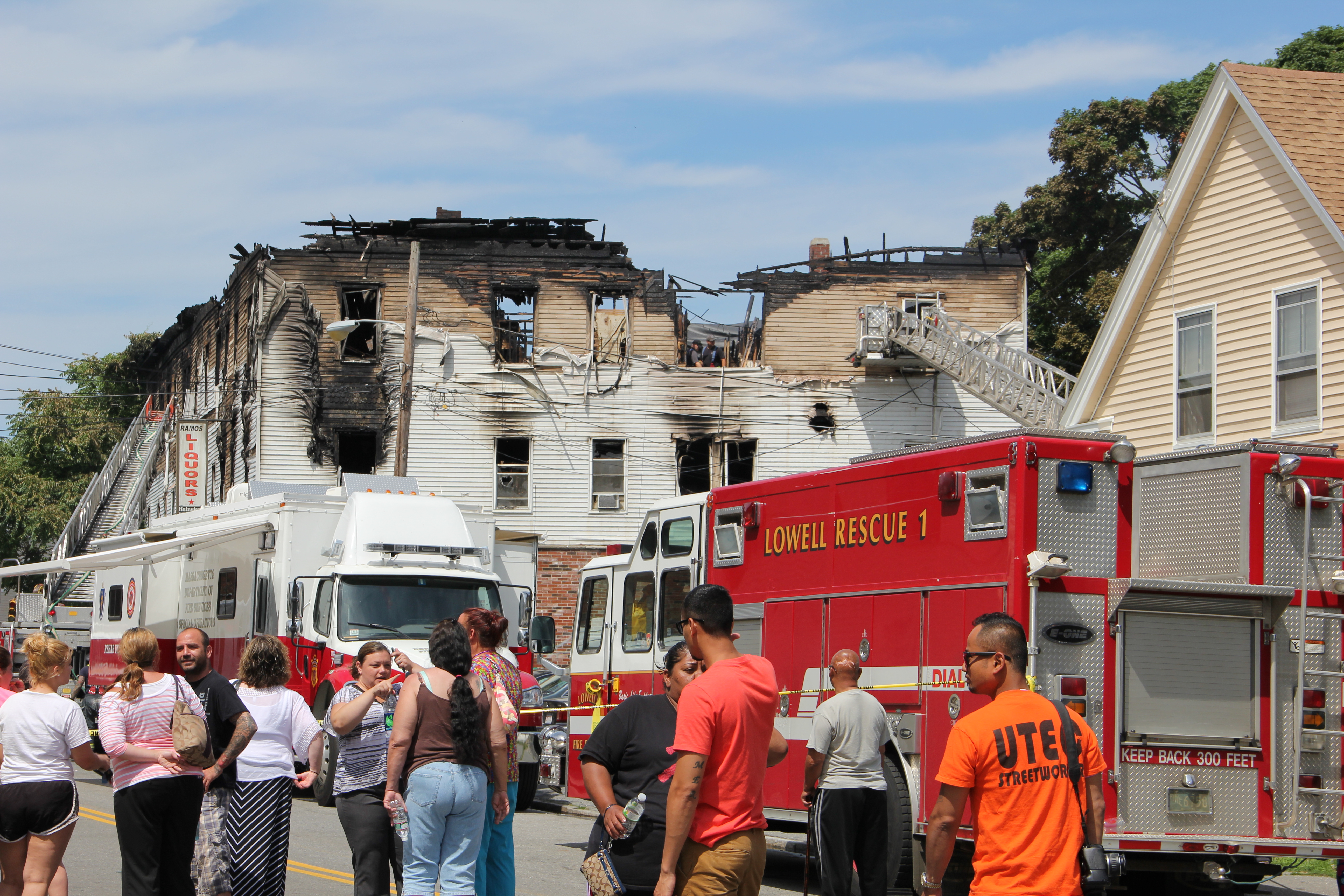 By Moniphal Bing – KhmerPost USA Intern.

LOWELL- The city council reported on July 22nd that Cambodian Mutual Assistance Association has raised $54,000, and "Branch Street Fire Victims Relief Fund" at Jeanne D' Arc Credit Union Bank has raised $125,000. Mayor Elliot stated, "The funds will distribute to the fire victims families in the next couple of days." Additionally, the Wish Project has collected over five tons of foods, clothing, and furniture for the fire victims.
The fire tragedy at Branch Street on July 10th had killed seven victims including three children, (Anthony Sak age 12, Ryan Sak age 9, Sayuri Sak age 7, Tina Christako, Robert Downs, Torn Sak, and Ellen Voung,) 10 were injured and hospitalized, and 48 went homeless. Majority of the victims are Cambodian. According to the state Fire Marshal Stephen Coan, investigators determined the cause by an electrical fire, which igniting the flame in a concealed space between the second and third floors of the building.
Donations are still accepted for the fire victims. You can donate by checks or online to Jeanne D' Arc or CMMA and giveaway house good to the Wish Project.
Jeanne D' Arc Credit Union Bank:
Branch Street Fire Victims Relief Fund
C/O Jeanne D'Arc Credit Union
P.O. Box 1238
Lowell, MA 01853
http://www.jdcu.com/home/about/whats#LowellFire
Cambodian Mutual Assistance Association:
CMAA Lowell
120 Cross Street
Lowell, MA 01854
http://www.gofundme.com/branch-st-fire-victims
Wish Project:
The Wish Project
1A Foundry Street
Lowell MA 01852