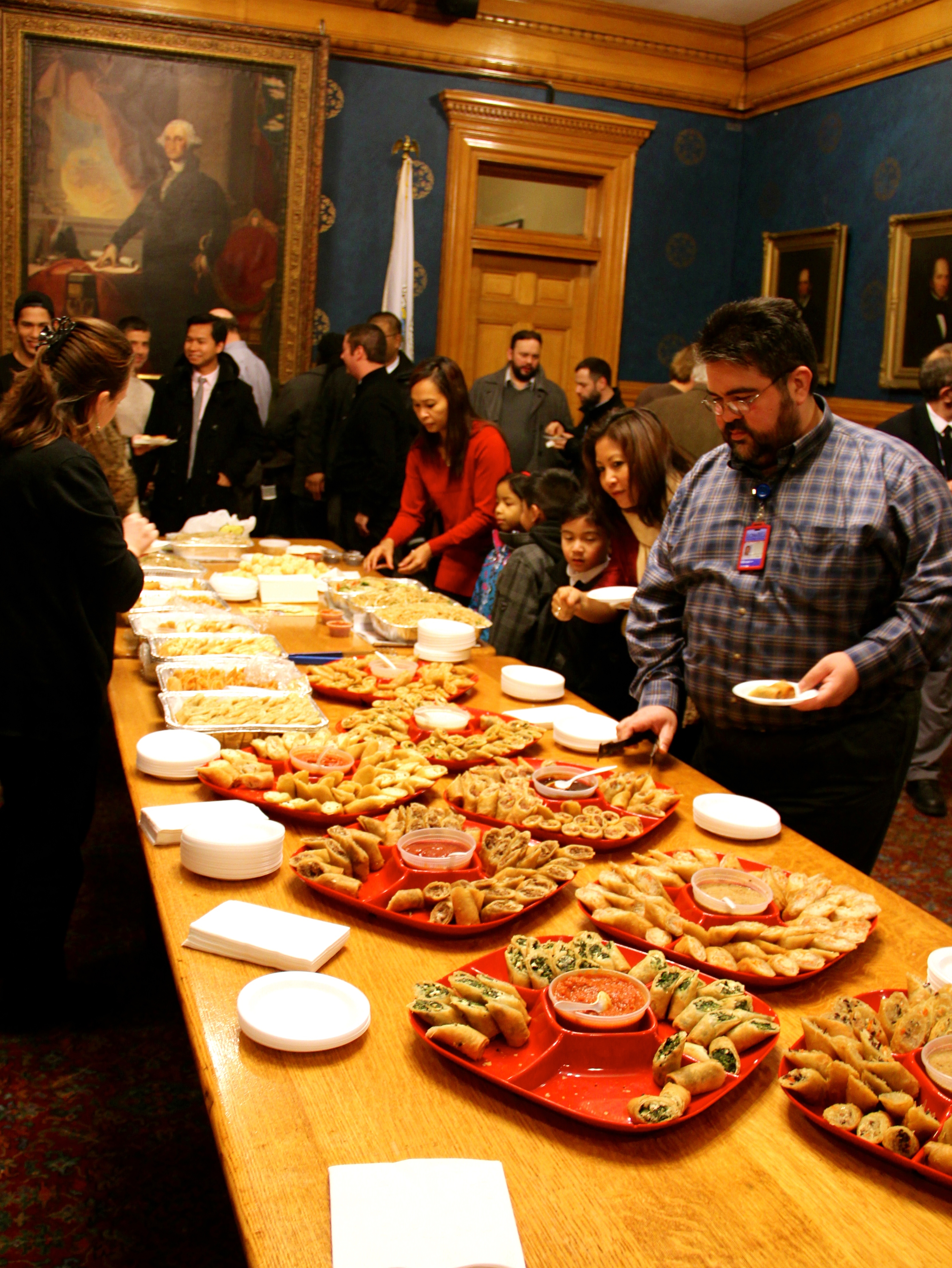 By James Ostis
As one of the final public events during his term, Patrick Murphy ensured the Mayor's Holiday Reception was a uniquely Lowell event.  On December 11th, a crowd of over 300 Lowell residents descended upon City Hall to celebrate the holiday season alongside neighbors and friends.
The menu for the reception consisted of primarily Asian cuisine from local businesses Eggroll Café, Viet Thai Restaurant, Brew'd Awakening Coffeehaus, and Café Pastiche.  City Councilor Vesna Nuon lent a hand by bringing some Cambodian style beef-skewers to the party as well.  Entertainment was provided by the Lowell High School Fine Arts Department and the famous magician Henri the Magnificent.
Patrick Murphy chose not to run for re-election in 2013 and is leaving office in January after serving two years as mayor and two years on the city council before that.   During his time in public office, Mayor Murphy has made a particular emphasis to reach out to the Cambodian American population in Lowell—perhaps most famously spearheading the successful effort to restore the nighttime lighting at the Pailin Volleyball courts at Clemente Park.  The vibrant, diverse crowd attending the traditionally staid holiday reception was a true testament to Murphy's inclusionary tenure.