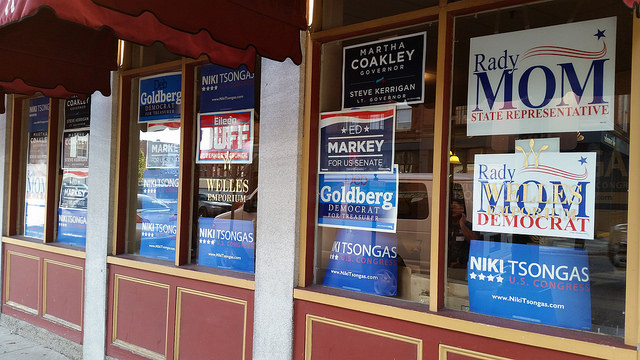 By Richard P. Howe Jr.
Rady Mom's victory in his race to become Sate Representative for the 18th Middlesex District was the big Lowell news from the November 4th state election. Mom won eleven of the twelve precincts in the district while receiving 3,847 votes to the 2,386 for his opponent, Fred Bahou. Kevin Murphy had held this state representative seat since 1996, however, he resigned after becoming Lowell's City Manager back in April. Mom became the Democratic nominee after he def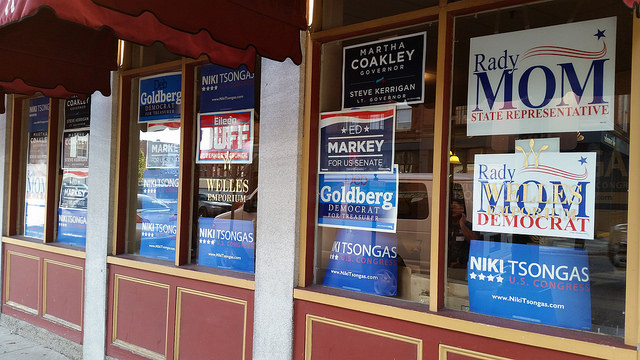 eated Jim Leary, Brian Donovan, Dave Ouellette and Paul Ratha Yem in the September 9th Primary Election. Bahou was not a member of any political party so he only ran in the November election.
Statewide, the race for Governor was very close but Republican Charlie Baker defeated Democrat Martha Coakley, 1,041,640 votes to 1,001,279 votes, although Coakley defeated Baker in Lowell, 10,364 votes to 8,915 votes. Democrats won all the other statewide offices with U.S. Senator Ed Markey, Congresswoman Niki Tsongas, Secretary of State William Galvin, and State Auditor Suzanne Bump all winning re-election easily. Newcomers Maura Healey and Deborah Goldberg were elected Attorney General and Treasurer. In local races, State Senator Eileen Donoghue and State Representatives Tom Golden and Dave Nangle were re-elected without opposition.
The next election in Lowell will come in November 2015 when all members of the city council and the school committee must run for re-election.