"First They Killed My Father" – A Film about the Cambodian Genocide is to Preview on Dec. 9 at Lowell High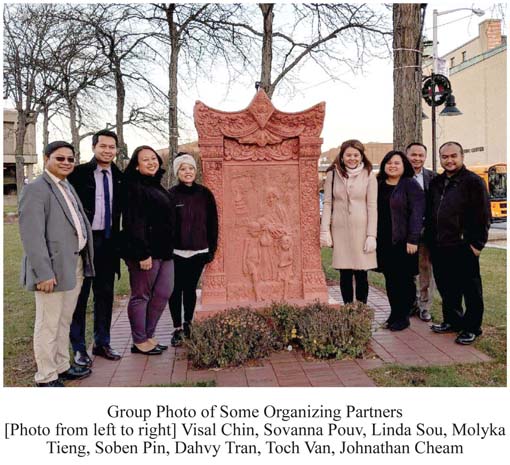 By KhmerPost USA
"First They Killed My Father" (FTKMF) the Original Netflix movie based on the renown memoirs of Loung Ung, co-directed and produced by actress Angelina Jolie and Rithy Panh to preview in Lowell on December 9 at the Lowell High School Auditorium. It is scheduled from 2-5 pm and there will be a community live panel discussion with the film producer Rithy Panh and other community members.

Lowell is the home to the second largest Cambodian residents living in the United States after Long Beach, California. Many community organizations are proud to partner working with Netflix to have this free film screening for the community.
Community Partners are including the organizations below:
Cambodian Mutual Assistance Association of Greater Lowell, Inc. (CMAA) A-Line Marketing
Angkor Dance Troupe
ArtsEmerson
Boston Asian American Film Festival Cambodian Town Committee
City of Lowell
Clemente Park Committee
Humanity Boutique
KhmerPost USA
Lowell Community Health Center Lowell Film Collaborative
Lowell High School – Arts & Humanities Mental Health Association
Middlesex Community College University of Massachusetts Lowell
CMAA's Executive Director, Sovanna Pouv who leads this efforts said "It is such an honor to witness a united collaboration amongst all of our community partners to bring a moving film that emotionally touches each and every one of us in some way. A film with this much publicity and online momentum is going to help create a long-awaited path of opportunity for more community dialogues to take place within Lowell's Cambodian diaspora."
For more information, visit http://bit.ly/FTKMFLOWELL.