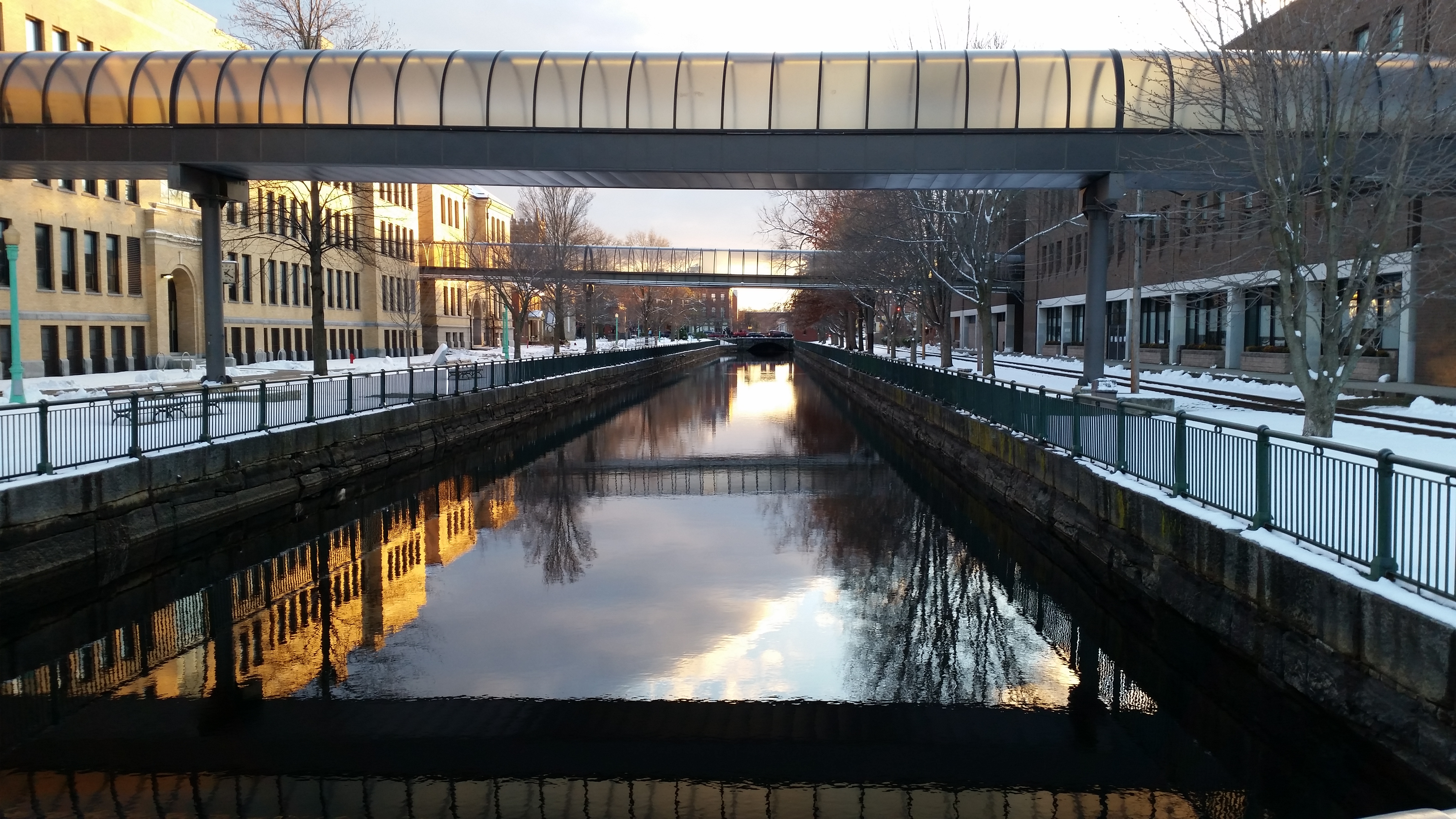 KhmerPost USA – Feb 26, 2016 –  By Richard Howe.
Every summer, the Southeast Asian Water Festival reminds all residents of Lowell of the importance of rivers to the people and cultures of Southeast Asia. The Cambodian people of Lowell and their annual water festival have helped inspire city leaders to look again at the rivers and canals of Lowell as important resources for culture, recreation, and economic development.
Lowell has been called the Venice of America because of all the canals in the city. The first canal – the Pawtucket – was dug in the 1790s as a transportation canal. Using four lock chambers, the Pawtucket Canal allowed boats carrying products from New Hampshire to the Atlantic Ocean to safely pass the 32-foot drop in the Merrimack River at Pawtucket Falls. In the 1820s, the first of the great cotton mills of Lowell used the Pawtucket Canal to generate power to run the machinery of the mills. As more mills were built, more canals were dug. Soon, Lowell had 5.6 miles of canals to complement its two rivers, the Merrimack and the Concord.
Over time, the cotton mills closed. Many were torn down. But the canals and the rivers remained. One of the main reasons the National Park came to Lowell in the 1970s was the canals. Each year, National Park Service tour boats carry thousands of visitors through the canals and onto the Merrimack River. Other than that, not much use is made of the canals. Some people are trying to change that.
Fred Faust, the owner of the Edge Group real estate company, and Paul Marion, the executive director of Community and Cultural Affairs at UMass Lowell, have studied how other cities around the world use their rivers and canals as attractions to entertain residents and to bring visitors to their cities. Paul and Fred see the canals and rivers of Lowell as the center of day-to-day activities related to culture, recreation, and economic development. They do not seek to impose a master plan from the top down. Instead, they want to motivate people and organizations in Lowell to use their own initiative and imagination to make better use of the waterways.
At the same time, the city government of Lowell is installing colorful LED lights on the Merrimack Canal where it runs between the two buildings of Lowell High School. These lights, which will be used for the first time during Winterfest (February 19 & 20), will light up the water, the canal walls, and the nearby trees and buildings. The lights can change color depending on the season or event being celebrated and will be used year-round.
With LED lighting now powerful, colorful, and affordable, city leaders invite other property owners to light up their buildings to help make Lowell the City of Lights of America.