Lowell Primary Election is on Tuesday,September 26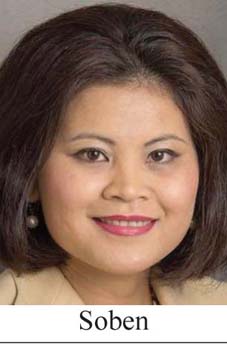 by Soben Pin
The city council and School committee elections for 2017 are gearing up. There are several Cambo dian American candidates running for the nine seat City Council this year. Pan So and Paul Ratha Yem ran before. Vesna Noun served on the Council in 2011 and 12 but was not reelected, although he ran again in 2013 and 15. Sokary Chau has
not run before. There are ten other new candidates trying to win a seat. Robert Gignac wants to move from School Committee to the City Council. The others are Dan Finn, David Conway, Jeffrey Wilson, Joseph Boyle, Karen Cirillo, Matthew Lacheur, Martin Hogan, Jose Negron, and Robert Merrill. All the present nine Councilors are running again including: Corey Belanger, Daniel Rourke, Edward J. Kennedy, Jr.,Bill Samaras. James Leary, James Milinazzo,John Leahy,, Rodney Elliott, and Rita Mercier.
For the seven-seat School Committee, there aresix new candidates: Dan Shananhan, Dennis Mercier, Dominik Lay, Gerard Nutter, Noelle Creegan, and Tim Blake.The current four seating Committee members whose names will be on the ballot again are Andy Descoteaux, Connie Martin, Jacqueline Doherty, and Robert Hoey Jr. The Committee member Steven Gendron is not re-running again and Robert Gignac is running for City Council. The Mayor is automatically be the 7th Committee member and also the chair.
People need just 50 signatures to get on the ballot. If there are more than 18 candidates for City Council and 12 candidates for school committee there will be a preliminary election. There are ten candidates running for school committee, and for City Council there are 23 candidates. This means there will be a preliminary election on September 26thfor the City Council race. The primary will narrow down to 18 candidates before going to the general election on November 7.
This year, because of all the civic engagement around the location of a new high school, and the lawsuit by 13 minority residents alleging that minority votesare diluted in the election process, more candidates have entered the races than we have seen before. With so many candidates running, it will be an interesting election season and KhmerPost USA will be keeping you up to date.
The deadline for registering for the municipal election is on October 18th at 8PM at Lowell City Hall, 375 Merrimack Street. Basement, Room 5. The Election office phone number is 978-674-4046