SEE YOU YESTERDAY – US Premiere in Boston
By KhmerPost USA Staff
Boston, MA – ArtsEmerson is welcoming See You Yesterday, a moving performance by Global Arts Corps which explores the painful history of the Khmer Rouge genocide in Cambodia. Directed by Michael Lessac, nineteen Cambodian performers utilize their extraordinary physical skills, including acrobatics and circus arts, to travel back in time and shatter a legacy of silence. Global Arts Corps brings See You Yesterday's U.S. premiere to Boston to close ArtsEmerson's 2018/2019 season, for five performances only, May 16-19, at the Emerson Paramount Center Robert J. Orchard Stage.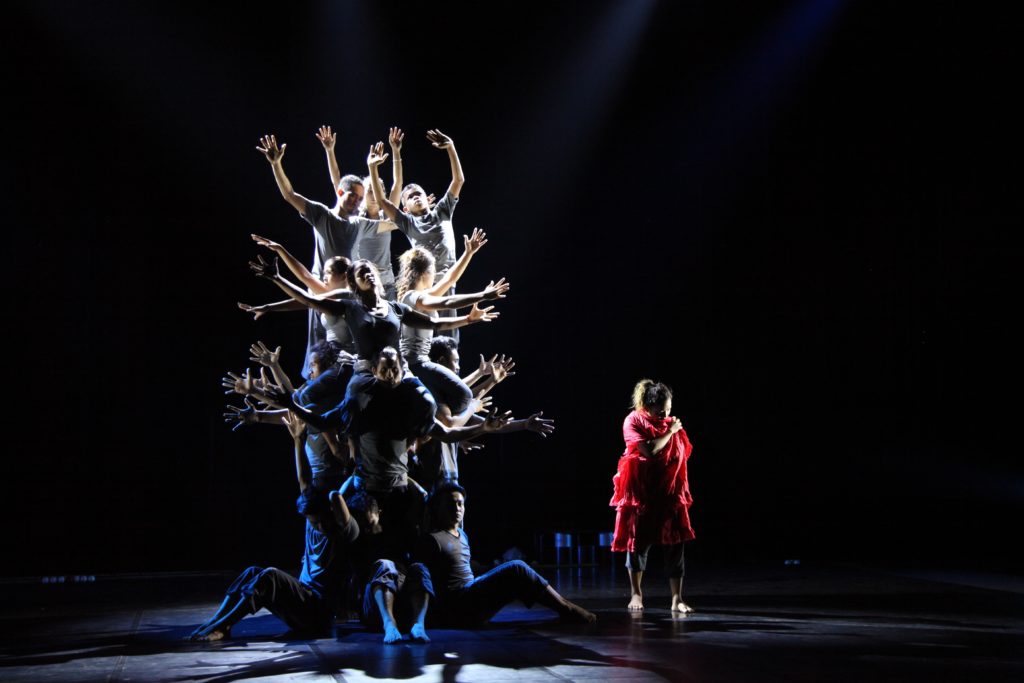 Photographer credit: Jacqueline Less
See You Yesterday director Michael Lessac said "brings to Boston a cast of young Cambodian circus artists whose culture has forced them to live in silence with a harrowing memory. They have created a performance that shows us how hope can emerge from despair and how truth can emerge out of a powerfully moral and courageously honest imagination. I could not be more proud to be working with David Dower and his extraordinary team".
"See You Yesterday is precisely the kind of experience that ArtsEmerson has become known for over these past nine seasons," says ArtsEmerson artistic director David Dower. "The show puts one of most vibrant world cultures in the spotlight. Our region hosts one of the largest Cambodian communities in the nation and as with last season's Bangsokol, we are presenting it in deep partnership with that community, both in Boston and in Lowell. This effort to put the world on stage in dialogue with diverse communities delivers that particular synergy between the art and the audience that our supporters have come to count on. See You Yesterday also uses a form of storytelling that is entirely ArtsEmerson – sharing its moving search for restorative justice through the tools of circus and dance. We are proud to be working with Michael Lessac and Global Arts Corps to tell this story."
Listings Information for See You Yesterday
Dates
May 16 – 19, 2019
Venue:
Emerson Paramount Center
Robert J. Orchard Stage
559 Washington Street Boston, MA 02116
Performance Schedule:
Friday, May 17, 2019 8:00pm
Saturday, May 18, 2019 2:00pm
Saturday, May 18, 2019 8:00pm
Sunday, May 19, 2019 2:00pm
Ticket Information:
Online: ArtsEmerson.org
Phone: 617-824-8400
In Person: Paramount Center Box Office, open Tuesday-Saturday from 10:00am-6:00pm and 2 hours prior to any event until 30 minutes after the start of the show.
Tickets can also be purchased in person at Merrimack Repertory Theatre's box office at 50 East Merrimack St, Lowell, MA Tuesday – Saturday 12:00pm – 6:00pm.
Prices range from $20-$85 (subject to change)