The Salvation Army Holiday Season Has Started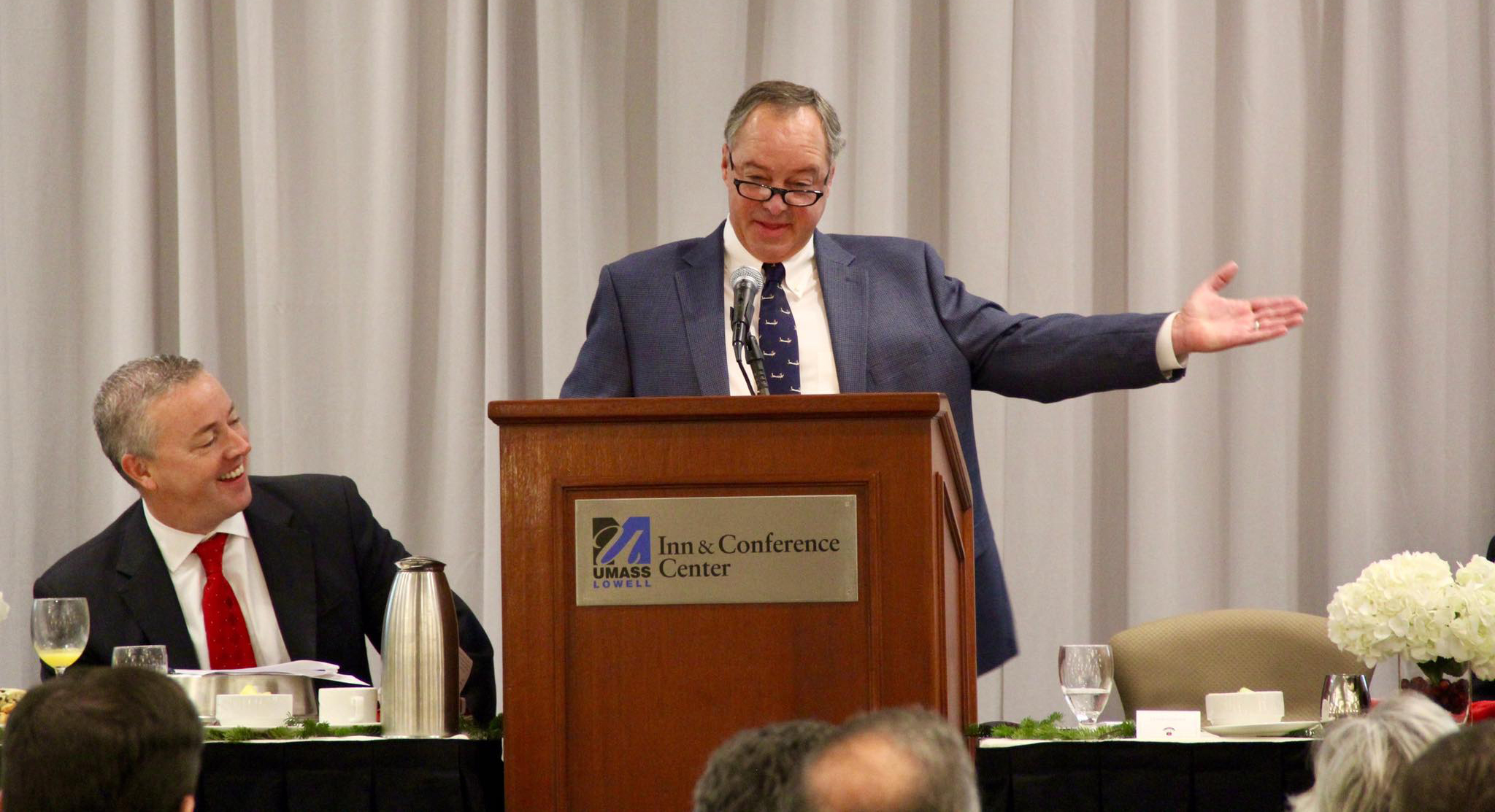 by Soben Pin
On November 3rd, I attended the Salvation Army of Greater Lowell's 24th Annual Christmas Castle Breakfast. It was a kick-off event that marked the beginning of the Holiday Season for The Salvation Army. What this means is that the Salvation Army has started taking applications for families who need help for Thanksgiving and Christmas. Every child deserves something for Christmas. Last year, over 600 families received help, 1,300 children received toys & clothing, and 3,000 senior citizens were visited and given a gift. All this was done by hundreds of volunteers and through donations.
At the breakfast, Peter Gervais, General Manager of Gervais Lincoln was honored for the Gervais Family's long history of helping the community, especially the Salvation Army. The event was moderated by State Representative Tom Golden, and complimented by three other speakers including: John Martin, General Sales Manager of Gervais Lincoln, Edward P. O'Neil, President of Corbett Development, and Michael Conway, President of Conway Insurance. It was a fun-filled and heartwarming event.
The Salvation Army Radiothon is on Saturday December 10th at 6am on 980AM WCAP, the annual event that fundraises through the auction items which were donated by individuals and businesses anything from sports tickets to a diamond ring. You may tune in to listen and call in to place your bid or make your pledge by texting 'RADIOTHON" TO 414-44.