Cambodian American Filmmaker to Screen New Documentary at MCC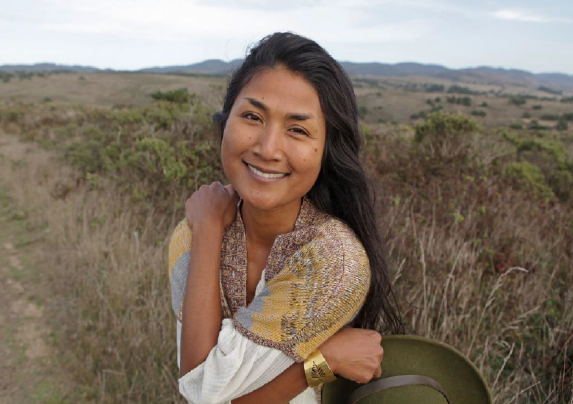 Middlesex Community College will host Cambodian American filmmaker Kalyanee Mam for a screening of her documentary, "Lost World," on Saturday, November 2, from 6:30 to 7:30 p.m. at the Richard & Nancy Donahue Family Academic Arts Center, 240 Central St., Lowell. All are encouraged and welcome to attend this free screening!
Mam will discuss how communities must be held responsible and work together to protect the natural world from the cause and effects of climate change.
She said, "Many of our motives and beliefs come from a mistaken perception of the world and its values. By changing our definition of what it means to be powerful, beautiful and aware, we can make those who commit acts of injustice reflective and accountable for their actions."
Her inspiration for filming stems from a visit to the mangrove forests in Cambodia that she took with a friend.
"We sailed along the ocean for over an hour and yet, the mangrove forests continued to stretch on for miles, their shiny green leaves shimmering like water in the early evening light," Mam said.
As they ventured onwards, the tree line dwindled and Mam was appalled by what she discovered.
"Huge excavators were mining the mangrove forests for sand and shipping this sand to Singapore to expand this island nation's land mass, while the people and all the living creatures that depend on these forests for their livelihood, are forced to cope with this massive loss."
Mam was born in Cambodia, but her family left to escape the Khmer Rouge regime. Upon her return, she was disheartened to witness the destruction of her homeland.
"I wanted to understand where all this sand was going and why and how a country, considered one of the most affluent in the world, could destroy someone else's home to build their own," she said. "It is already enough to be removed from one's land. It is another thing entirely to have one's land removed as well."
Dr. Shelley Hawks, MCC Adjunct Professor of Art History, said, "Her filmmaking provides a great example of how visual forms of story-telling awaken us to threats to our environment. Her film nurtures concern for nature in this era when we must learn to value nature more and move towards environmental sustainability."
Mam directed and produced "A River Changes Course" in 2013, which won the Sundance Grand Jury Prize and is the cinematographer and associate producer of the Academy Award-winning film "Inside Job" in 2011.
For more information, contact Dr. Shelley Hawks at hawkss@middlesex.mass.edu or Director for the Program for Asian American Student Advancement, Virak Uy, at uyv@middlesex.mass.edu.
Discover your path at Middlesex Community College. As one of the largest, most comprehensive community colleges in Massachusetts, we educate, engage and empower a diverse community of learners. MCC offers more than 80 degree and certificate programs – plus hundreds of noncredit courses – on our campuses in Bedford and Lowell, and online. Middlesex Community College: Student success starts here!