Maura Healey, Candidate for Attorney General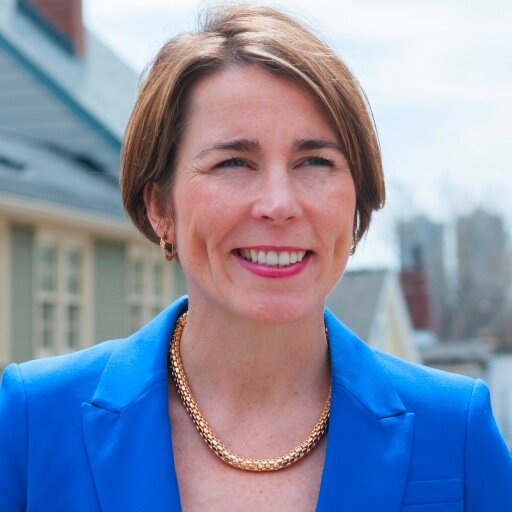 By Soben Pin
Maura Healey, a candidate for Attorney General of Massachusetts, visited with me and Roger during her recent stop in Lowell.  In past elections, I have never written or stated publicly who I would support but after the tragic fire on Branch Street on July 10, 2014, I decided that everyone in our community – including me – must get more involved politically.  We must support candidates who share our beliefs and who will work for more justice for our community which is so much in need of greater care and protection.  I am convinced that Maura Healey is such a person.
During our visit, Maura was more interested in learning about the issues of concern to our community than she was in talking about herself.  This was unusual for candidates I have met in the past.  She was engaging, curious and anxious to learn about our experiences and what we consider to be the major issues facing the Cambodian community.  We discussed many things including concerns about deporting people accused of crimes back to Cambodia; about gangs and drugs here in Lowell; and about the high rate of mental health issues, especially post traumatic stress disorder (PTSD) in the Cambodian community.  When we got to the Branch Street fire, we talked about the reasons why so many people had to live in such a place; about the lack of English language learning programs for those looking for jobs; and about the lack of fire safety training for those who do not speak English.
We also talked about the issue of young immigrants and refugees coming to Lowell, something that was discussed at a recent City Council meeting.  I told Maura that I believed we should stand by these newcomers because fourteen years ago that would have been me and my father.  If the Clinton Administration had said no to my family, there would be no KhmerPost USA newspaper serving nearly 100,000 readers on the East Coast.  Maura agreed with me and said how proud she was of Governor Patrick for sheltering some of the unaccompanied children from the border here in Massachusetts.
From Maura's website (www.maurahealey.com), I learned that she is a graduate of Harvard College where she was the captain of the women's basketball team.  Even though she is only 5 feet, 4 inches tall, after college she played professional basketball for a team in Salzburg, Austria for two years.  After that she returned to Massachusetts and graduated from Northeastern University Law School.  For the past seven years, Maura has been a top lawyer in the Attorney General's office, fighting against discrimination and for greater rights for women and minorities.
I was very impressed with Maura Healey.  She appeared to someone who is running for office not for her own personal power but to make Massachusetts a better place for everyone who lives here.  Maura will be on the ballot for Attorney General in the Democratic Primary on Tuesday, September 9, 2014.  I plan to vote for her.  You should too.