A Review of Miss Bennet: Christmas at Pemberley, A Play at the Merrimack Repertory Theatre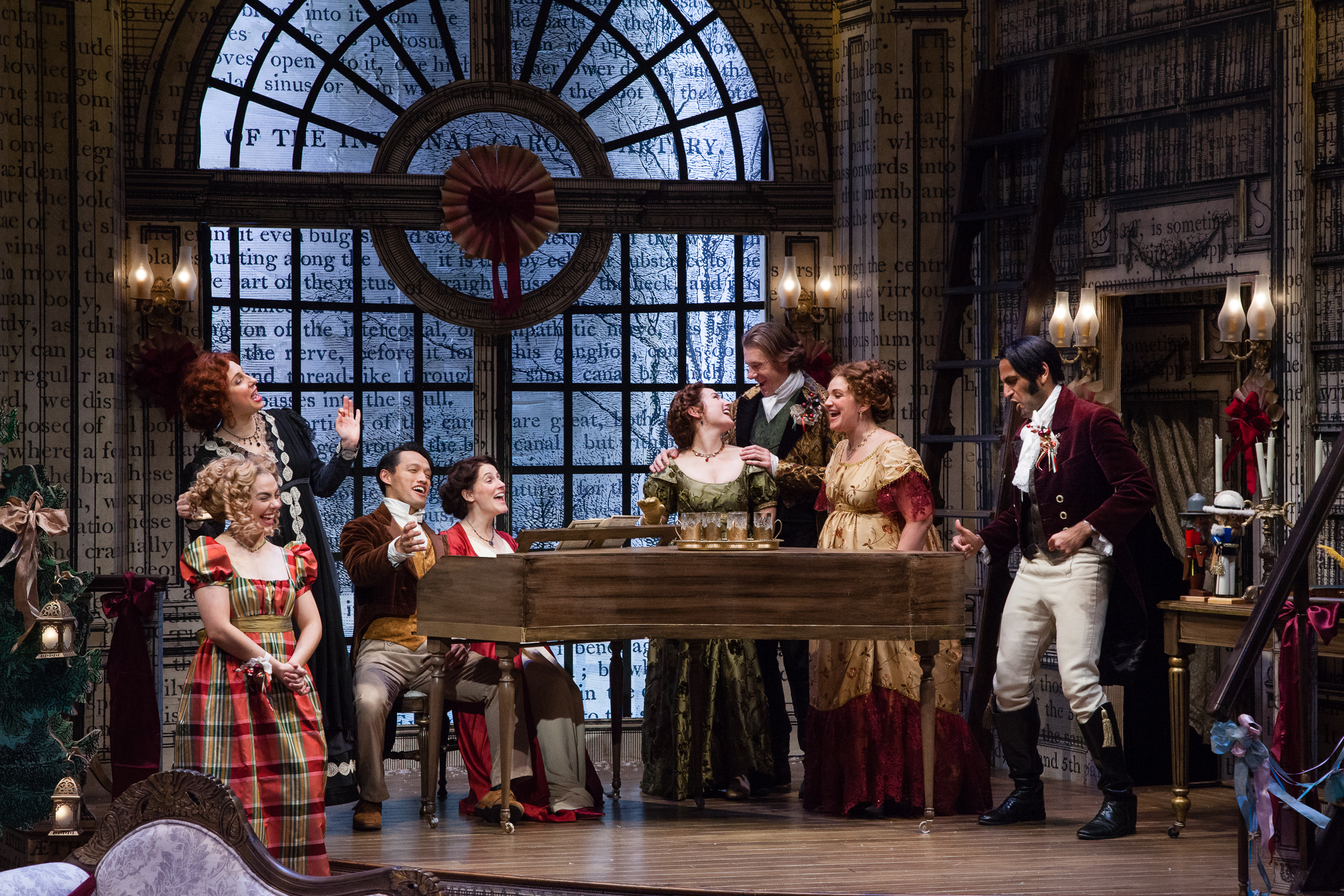 This holiday season, I would like to applaud the Merrimack Repertory Theater its current play, Miss Bennet: Christmas at Pemberley which is an adaptation of Jane Austen's Pride and Prejudice.
Set in the early 1800s in England, the play has eight complex characters. I was pleasantly surprised to see the Cambodian American actor/playwright Vichet Chum with one of the lead roles. He plays English Lord Arthur de Bourgh, a wealthy scholar who longs for a perfect wife and love.
Unlike many Hollywood films which often include an Asian American character in a minor, stereotyped role, the Merrimack Repertory Theatre put Vichet Chum at center stage and he once again won the admiration of the audience as he did in last year's "Knyum" a story of discovering his own roots — a one man show he wrote and starred in.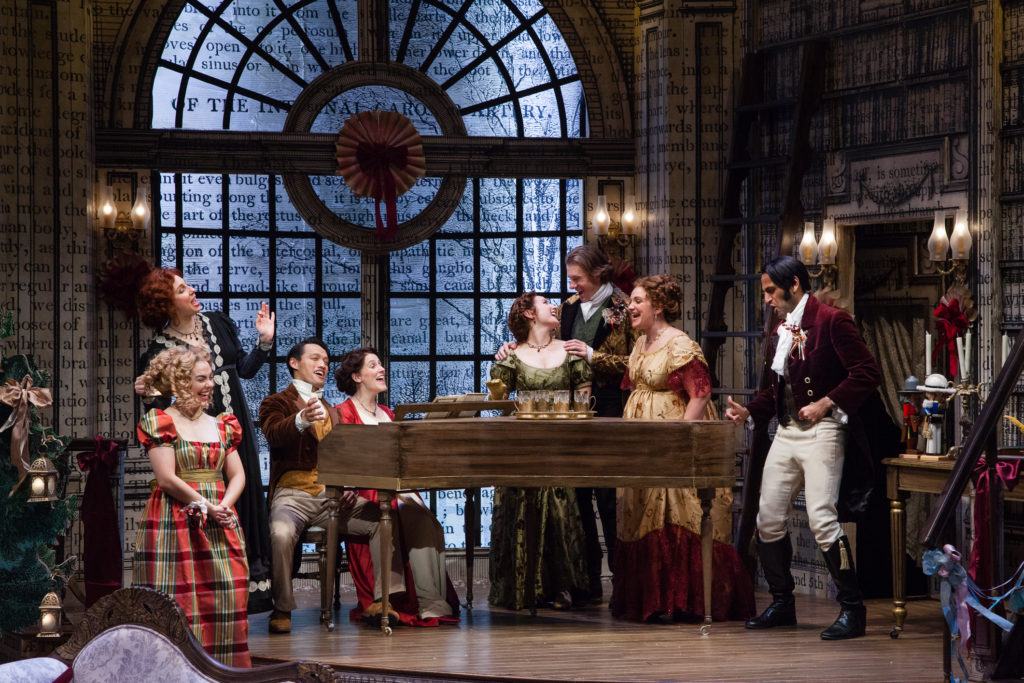 This play features a Christmas celebration at Pemberley, Mr. Darcy's residence. All four daughters of Mr. Bennet gather to celebrate Christmas and the visit of the wealthy English Lord Arthur De Bough (Vichet Chum). The story focuses on the importance of marrying well but also of marrying for love which is what Lord de Bourgh does when he falls in love with Miss Bennet who shared his passion for learning.
My natural curiosity had me wondering after the show about casting Vichet Chum as a prime character in this play? So I reached out Sean Daniel, the Artistic Director of the MRT who explained:
"It's part of the New MRT to be dedicated to reflecting the community we live with on stage. Lowell is a progressive city of the future and you should see that when you attend the theater. But it's easy with Vichet," Sean adds "as he's just the best actor for the role. We looked at lots of people and none had the comedic chops with the heart that he does".
I couldn't agree more with Sean. Vichet merited this role, not only because he's Cambodian American, but because he is an extraordinary actor himself. In 2018, was the Princess Grace Award recipient in Playwriting. He is also a proud graduate of the University of Evansville (BFA) and Brown University/Trinity Repertory Company (MFA).
I asked Sean what it was like to work with Vichet in this play which is based on a classical novel with all white characters.
Sean pointed out that "Bingley [another major character] is played by an Indian actor – and once again, it's just because I find few actors in the world funnier than Shawn!".
He added "I do know that often, at most other theaters, these actors aren't given the types of roles that usually go to white men, but MRT is working to be a leader in equity, diversity and inclusion and all of that starts with who we put on our stage."
I commend Sean Daniels and his entire team at the Merrimack Repertory Theatre for their commitment  to presenting excellent plays with diverse casts. To do so with a very complex, classic piece of work like Jane Austen's Pride and Prejudice is great evidence that the MRT succeeds with this approach. They have demonstrated that you can have equity, diversity and inclusion without diminishing the quality of the theatre.
Miss Bennet: Christmas at Pemberley is a wonderful romantic comedy with colorful holiday costumes and outrageously funny situations. The 2.5 hour play will fill your heart with holiday joy and your head with admiration for the loveliness of the characters who were flawless in their performances and the talent of the diverse cast.
By Soben Pin | Email: sobenpin@khmerpostusa.com
Published Dec 10, 2018 in KhmerPost USA
Read in print at: