Angelina Jolie: A Divisive Star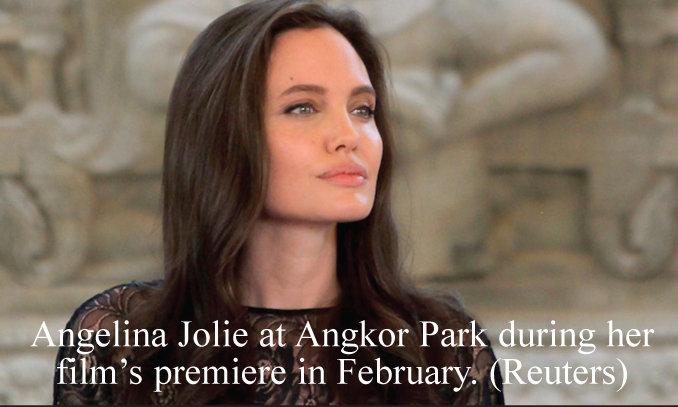 by George Wright | August 4, 2017 Angelina Jolie greets King Norodom Sihamoni at the premier of the film 'First They Killed My Father' in Siem Reap City in February. Amanda BouryDivisive Star Seventeen years after her first visit to Cambodia, Angelina Jolie has come under fire for her conduct while casting a film based on a Khmer Rouge survival story
By George Wright
August 4, 2017
Angelina Jolie has regularly described her first trip to Cambodia as "an awakening."
It was soon after her formative 2000 trip that the Hollywood star began recasting her image—from a wild child battling personal demons to a humanitarian—and gaining a revered status among Cambodians along the way. Within five years, she had adopted a child from a Battambang orphanage, been granted citizenship and returned as a Goodwill Ambassador for the U.N.'s refugee agency.
But Ms. Jolie's Cambodia script hasn't always turned out quite as planned.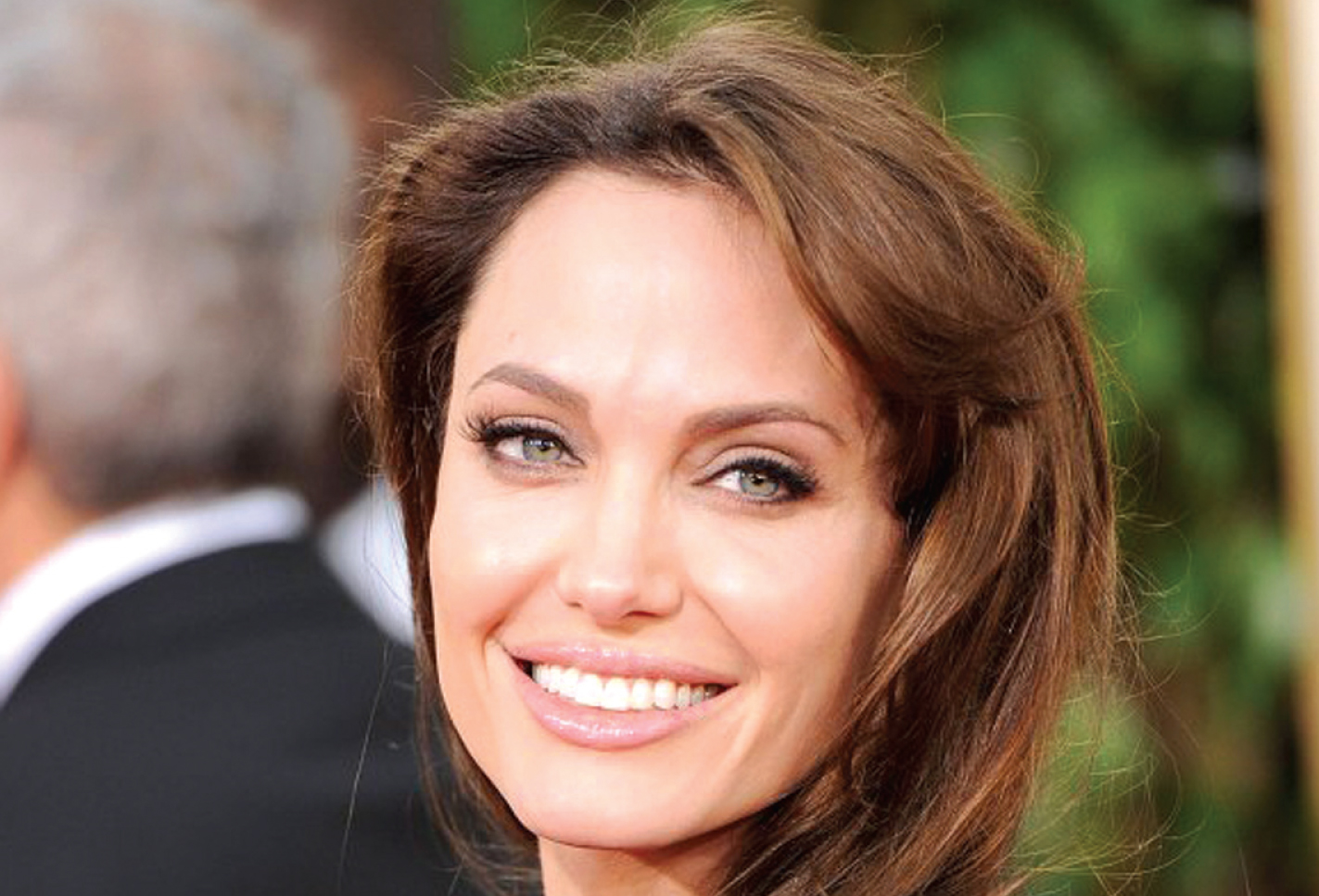 Last week, the 42-year-old filmmaker found herself—and her role in Cambodia —under fire after an article appeared in U.S. magazine Vanity Fair in which she was quoted as saying that she handed money to, then whipped it away from, an impoverished Cambodian child during casting for her latest film, "First They Killed My Father," an adaptation of Loung Ung's best-selling memoir about surviving the Khmer Rouge.
The international media went on the attack.
In an op-ed entitled "Of course Angelina is an aid icon—look how she cast a Cambodian child actor," Guardian columnist Marina Hyde offered a scathing assessment of Ms. Jolie's humanitarian endeavors.
"Even by Hollywood's questionable human resources standards, auditioning vulnerable children like this seems…idiosyncratic," she wrote. "Opting to tell Vanity Fair about it even more so."
Ms. Jolie released a statement this week claiming the Vanity Fair cover story had misrepresented events, describing the casting exercise as an "improvisation" and saying that she would have been "outraged" if the events in the article had taken place.
The magazine article, which stood by its reporting on the casting exercise on Thursday, also reported that Ms. Jolie, who directed the Netflix film, had cast soldiers from the Royal Cambodian Armed Forces to play Khmer Rouge soldiers, a decision Human Rights Watch Asia director Brad Adams this week characterized as "a terrible mistake."
It's not the first time that Ms. Jolie, a mother of six, has become embroiled in controversy for her Cambodia-related projects.Vendors in Battambang City were also incensed during filming of the Netflix production last year as a large area of the town center was shut down, stripping shop owners of business during the Chinese New Year.
And in 2011, it was reported that Ms. Jolie had purchased land in Battambang province from Yim Tith, alias Ta Tith, a notorious Khmer Rouge commander who has since been charged with genocide.
At times, Ms. Jolie's involvement in Cambodia has been portrayed as just another celebrity "white knight" whose vanity projects have done little, if any, good for the country.
In Cambodia, however, there is barely a ripple of discontent.
Analysts say most Cambodians are unaware, or unfazed, by some of the criticisms leveled at her and respect her efforts to put their country on the map.
"If you look at the criticism, it's usually from the expat community and foreigners," says political analyst Ou Virak, head of public policy at the Future Forum think tank. "I think in general her contribution has been tremendous for Cambodia as well as the Cambodian people."
Mr. Virak was quick to point out that he didn't think Ms. Jolie was a "goddess" and that she had likely made slip-ups in judgment in Cambodia. But he says she was also clearly savvy when it came to managing her public persona and her philanthropic undertakings here served to help her humanitarian image.
"I don't mind people actually wanting to be well-known and at the same time wanting to do good things," Mr. Virak says. "As long as you're not doing harm along the way."
No one could accuse Ms. Jolie, who could not be reached for an interview, of duplicity in her affections for Cambodia.
She has made a long-term commitment to the country, which she first visited while filming "Lara Croft: Tomb Raider," which shot scenes at Angkor Archaeological Park's famous Ta Prohm temple.
"I came to this country and I fell in love with its people and learned its history," she said in an interview with the BBC in February. "This country, for me was my awakening."
She returned as a Goodwill Ambassador for the U.N. High Commissioner for Refugees in June 2001, where she visited demining projects and even exploded an undetonated mine, according to an article on the agency's website.
In 2002, Ms. Jolie adopted her eldest son Maddox, now 15, from an orphanage in Battambang and was granted Cambodian citizenship in 2005 by King Norodom Sihamoni for her work with the Maddox Jolie Pitt Foundation, which funds conservation and community projects.
She has a home here, built on 10 hectares of land on the riverside near Samlot village in Battambang province's Samlot district. The land, bought from Yim Tith, is also the base for her foundation.
"We've been coming back and forth for 17 years. It feels like a second home to me," Ms. Jolie told reporters at a news conference in Siem Reap the day before the February 18 Cambodian premiere of "First They Killed My Father."
Some are questioning whether the latest aspersions cast at Ms. Jolie, who was appointed a UNHCR Special Envoy in 2012, will have any negative effect on the reception of the film, which receives its general release on Netflix on September 15.
Mr. Virak said he hopes the recent casting controversy wouldn't impact the film's success.
"She's not an expert on Cambodia or many other issues, but she's a good spokesperson for Cambodia," he says. "If by bad-naming the film because of the casting of the children, for example, it means more people do not go to watch the movie. That's not going to benefit Cambodia or the children."
Cambodian film director Sok Visal said he didn't know what tactics were employed during the "First They Killed My Father" casting process, but that he expects it was likely done with care as Rithy Panh, the country's most famous filmmaker, co-directed the feature.
"Honestly, first of all, I'm not a superfan of Angelina Jolie…but we did one project with her eight or nine years ago, and she was very nice to all Cambodian people, big and small," Mr. Visal says of the project, which was a Louis Vuitton web video.
"I think the media turned it into something very big because… they need something to talk about. It sells newspapers," he says.
Mr. Visal also says he hopes the media storm surrounding "First They Killed My Father" does not deter people from watching as he felt it had an important role to play in sparking intergenerational dialogue about the Pol Pot regime.
"A lot of people started to say it was just another film about the Khmer Rouge, but for me I think there are so many movies about the Holocaust and I think the last movie that was international and got people talking about the Khmer Rouge time was the 'Killings Fields.' That was a long time ago," he says.
"I think the young generation needed a film for their generation, and 'First They Killed My Father' was the right film for them," he adds.
Without Ms. Jolie's film, "a lot of the kids of our generation, Cambodians living overseas or Cambodians living in the country, wouldn't really know what happened during this time because it's not really taught at school and not talked about to them," he says.
Kounila Keo, a public policy scholar and managing director of PR firm Redhill Asia, was also skeptical about the veracity of events that caused the recent furor.
"If any abuse had really happened, I believe the professional Cambodian crew would have stepped in and intervened immediately," she wrote in an email.
Furthermore, Ms. Jolie has actually helped attempts to shake Cambodia's international war-torn image, Ms. Keo says.
"In my opinion, she has helped bring in a lot of interest and shed the negative image that Cambodia was/is just a landmine-infested country," she says. "To be fair, the movie she just released in Cambodia and was working on with the Cambodian crew is going to help put Cambodia in the spotlight."
Ms. Jolie's feelings for Cambodia remain unequivocal.
"I'll always be very grateful to this country," she said in the BBC interview.
"I don't think I ever could give back as much as this country has given me."
And while the recent commotion over Ms. Jolie's involvement in Cambodia is unlikely to be the last in the international press, Mr. Virak says she'll continue to shine in the eyes of most Cambodians.
"They love her," he says. "She's a white person, a barang, a very well-known one, who actually showed that she cared about Cambodia."