Greater Lowell Community Foundation Scholarship EndowmentHelps Students at Lowell High School with the Cost of College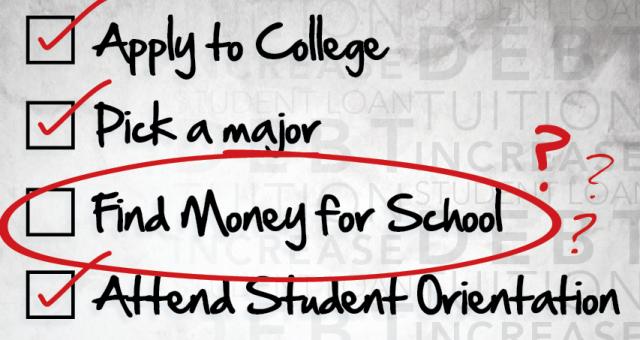 December 9, 2016
Lowell, MA-The goal of the Greater Lowell Community Foundation is to improve the quality of people's lives in Greater Lowell and the Merrimack Valley. The Community Foundation builds a stronger community by connecting donors to nonprofit organizations and students. Last year, the Community Foundation awarded $1.7 million in grants and scholarships to nonprofits and students through the generosity of donors.
The Community Foundation manages a $4 million endowment for Lowell High School which helps students with the cost of a collegeeducation by distributing scholarships each year through the Lowell High School Honor Awards Night Program.
In 2016, 240 students at Lowell High School were awarded scholarships totaling $421,000. Scholarship awards assist students with the cost of tuition and range between $250 to $5,000.
The criteria for scholarship funds are as unique and diverse as the students at Lowell High School. There are scholarships for first-generation immigrants, healthcare and nursing majors, students who excel in academics, and students who have shown a commitment to community service.
Individual, family, and corporate donors have created over 200 scholarships that are available to graduating seniors at Lowell High School who are pursuing a college education. Donors can create scholarship funds to reflect their ideal candidate. Scholarships are a meaningful way to honor a loved one and allow a family or individual to create a legacy.
Scholarships support the college education of local students who work hard but need a little extra help. Over half of the recipients are the first in their families to obtain a college degree. The generosity of scholarship donors has a tremendous impact on students and their families.
The 2017 Lowell High School Honor Awards Night Application opens on January 31st. Seniors at Lowell Highs School can apply by completing an online application. The deadline to apply is February 28, 2017. Last year, 80% of students that completed an application received a scholarship award.
A selection committee made up of community members, teachers, parents, and donors evaluate student applications. Students selected to receive a scholarship are notified of their award and invited to attend Honor Awards Night in May.
If you are a donor and want to learn more about creating a scholarship fund, or you are a student and want to apply for a scholarship fund, call the Community Foundation at 978-970-1600 or visit our website at www.glcfoundation.org.
The article is submitted by George Nugent, Deputy Director of the Greater Lowell Community Foundation.
ABOUT THE GREATER LOWELL COMMUNITY FOUNDATION
Founded in 1997, the Greater Lowell Community Foundation improves the quality of life in Greater Lowell by building philanthropic resources, connecting donors to nonprofit organizations and programs, making effective grants, and providing leadership to address community issues. The Community Foundation leverages the philanthropic spirit of citizens, families, corporations and nonprofits to best meet the challenges of changing times. Last year, through the generosity of our donors, the Community Foundation to award more than $1.7 million to the Greater Lowell community.